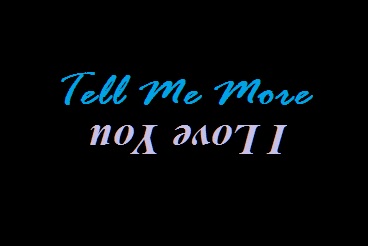 Thanksforcing
By Anthony Casperson
11-17-18
In at least half of American churches tomorrow, pastors will speak on the topic of thankfulness. They'll take the opportunity of this coming Thursday's holiday to remind us about what thankfulness is, why we should be thankful, and maybe even ask us to think about and write down what it is we're thankful for. And, to an extent, some will try to guilt those under their care into being more thankful.
Pastors won't be the only people to try to get us into the "right" spirit over the next week (or even next month or so). Plenty of people will look at a frowning or tired or depressed person and say, "C'mon, smile." They'll foist the concept of thankfulness on the person. "There's plenty to be thankful for. You're alive, aren't you? Be thankful for that." All the while the person having thankfulness and happiness thrust down their throat is thinking, "If you only knew." To some people, life isn't something they're thankful for right now.
I can hear some people right about now, "Anthony, you should know better. Shouldn't we count our blessings? Isn't it better for us to look at and think about the good things in our life than all of the negativity in the world? Don't we already get enough of the negativity on the news and in the feeds for our Facebook and Twitter and everything else?"
Now, I can agree that it's better to think about our blessings more than the trials in our lives. I truly understand that we followers of Jesus have the greatest reason to be thankful in that God chose us to be his children, loved by him. However, I believe that it's not something that we need to force people into contemplating.
Telling a person who's dealing with a bunch of stuff to be thankful, regardless of the many trials, is just like telling them, "Right now, none of those things is more important than you making me believe you're happy." What you want and your feelings are not more important than their troublesome times.
Those trials are important to that person, maybe even for their spiritual growth. What they need in that moment isn't to be forced to be thankful. They don't need to be guilted into thinking that there's one more thing wrong with them. The last thing in the world that they need is one more fake smile plastered on their face while they die a slow, painful death.
When we deal with trials and troubles, what we need is something to be thankful for.
It might sound like I'm speaking out of both sides of my mouth right now. We don't need to be told to be thankful, but what we need is something to be thankful for. There is a difference. And the difference is in our approach. Tell someone to be thankful, and they might force themselves for a second to show thankfulness. Be a person to be thankful for, and they will find true thankfulness.
It's much better for us to be the reason someone is thankful, than to force a person into a thankful thought. We can feed the hungry, warm the freezing, befriend the lonely. A listening ear can be more helpful for a person dealing with depression than someone pushing the corners of their mouth into a smile.
Things that seem so little can make a person thankful. Acknowledging the worth of an image-bearer of God can raise thankfulness in the life of a person who believes they're worthless. An invitation to a holiday meal can breathe life into a person who has no family nearby.
And that thankfulness doesn't come because someone asks them what they're thankful for around a table filled with food. It comes because their heart is filled with God-like love.
This next week (and beyond), if you see a person who is not in the spirit of the holiday, don't berate them, guilt them, belittle them by forcing thankfulness upon them. Give them the gift of thankfulness by being someone to be thankful for.