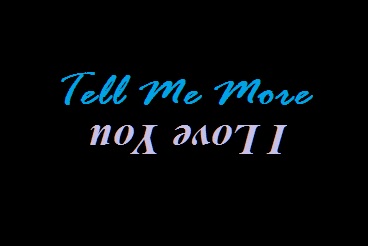 Honest Songs of Hope
By Anthony Casperson
8-3-19
Just yesterday a new album dropped from my favorite band: Skillet. The album, named Victorious, is their 10th full album. For literally half of my life I've appreciated their musical stylings, collecting the vast majority of those 10. (To be honest, I'm actually listening to the newest one as I write this very blog.)
But more than the music, I appreciate their message. Sure, as a Christian band, they speak the gospel to their fans (many of whom are not followers of Jesus). But the part of their message that has struck me the most is their honesty regarding the life of one who calls upon Jesus' name.
Many Christians fall into the trap of speaking as if everything is always going to be good for we who follow Jesus. But the truth is there can be, and often are, difficult times in our lives. And this truth of life is the perspective that Skillet often takes. Songs about depression, suicide, cutting, self-loathing, among many other similar emotions fill their catalogue of music.
But through it all, there's a message of hope. Not that there will come to a day when things will be perfect forevermore, but that when we struggle with the difficulties of life, we can find a place of rest in Jesus. And this is purposeful according to frontman John Cooper.
In a recent interview, he spoke of the false assumption in culture (going beyond just the Church) that life is going to be awesome and every day will just get better and better. The thought that we'll have the best day of our life today, and then tomorrow is going to be the best again. But people who perpetuate this though forget that there are going to be battles that need to be fought. There will be difficulties that seek to push us down, but our response should be get back up in the power of Jesus and press on.
Victory comes as we fight on in the power of our Savior. This message comes through in lyrics like "What doesn't kill me makes me who I am" from the song You Ain't Ready. The presence of Jesus in our life strengthens us in our weaknesses. And we have no need to fear those dark times, as the chorus of the song Terrify The Dark says:
Your light will terrify the dark
I call upon the name
That tears the night apart
My doubt will answer to your scars
And fear will have no place
No hold upon my heart
Anyone who's been around here long enough can probably guess why a band with an honest message about the "negative" experiences of life and God's use of these difficulties to help us grow is my favorite. Throw in the fact that my own experiences of depression and anxiety began about the same time as my exposure to Skillet, and it makes perfect sense.
I hope to join my voice in this message of saying that times in The Depths of Darkness will come for all followers of Jesus. For some, it'll be short trips. For others, it'll be decades. And there will be many in between. But our strength, our hope, our confidence comes from Jesus.
I desire that all of us come to find the hope Jesus offers in the storm. Not that he'll always make the storm go away, but that he'll be there to keep us from being thrown about by the waves. And in that hope, I'm going to end by writing out the lyrics of one of the songs on Skillet's newest album. The song, Anchor, is one though which I have been worshipping God ever since I heard it.
Drifting beneath the horizon
Body's weak but I'm trying
To make it to shore
But I'm falling short
I need You more
Wave after wave, I've been sinking
So unto Your promise I'm clinging
You say that I'm strong
To You I belong
Keep holding on
You are my anchor
So steady me, steady me now
You are my anchor
You're keeping my feet on the ground
In angry oceans, You've never broken
Through every wave of the storm
You are my anchor
So steady me, steady me now
Come steady me, steady me now
When I get tired of fighting
All of the fears I've been hiding
You gave me a breath
And tell me to rest
You never left
I can, I can, I can hear You
Calling me by name
Pulling me out from under my shame
Never be the same
I can face anything
So let it rain
You are my anchor
So steady me, steady me now
You are my anchor
You're keeping my feet on the ground
In angry oceans, You've never broken
Through every wave of the storm
You are my anchor
So steady me, steady me now
Come steady me, steady me now
Don't let go
I don't want to do this alone
Don't let go
I know that I'll drown on my own
You are my anchor
So steady me, steady me now
(I don't want to do this alone)
Anchor
You're keeping my feet on the ground
(I know that I'll drown on my own)
In angry oceans, You've never broken
Through every wave of the storm
You are my anchor
So steady me, steady me now
Come steady me, steady me now