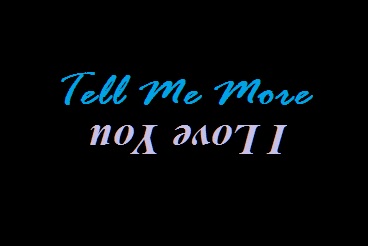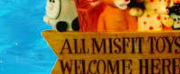 Big Things
By Anthony Casperson
11-4-17
Jeremiah Lanphier ascended to the upper room of a church building in Manhattan. He'd advertised a meeting during the lunch hour of businessmen to pray for revival. Hopeful that this would lead to a great movement, he awaited the arrivals.
One man came into view. Then another. And another. Six men total prayed that day. It could have been disappointing. So few people came to pray, but they persisted and met the next week. Fourteen businessmen prayed that week. Twenty-three the next.
They moved to praying everyday during lunch. And within a couple of months, they filled the church building. They then expanded out to other area churches to pray. After just over 6 months, businessmen in New York City filled every church building and public hall in the downtown area to pray for God to move. A reporter tried to get to as many meetings as he could to count the men. Arriving only to 6 meetings during the hour, he counted over 6100 men in those meetings alone.
The prayers resulted in people coming to be followers of Jesus in droves. It overflowed to other cities down the East Coast, and then toward the Midwest. More than a million people came to have a relationship with God within a year of Jeremiah Lanphier ascending those steps to the upper room with only 6 men to pray for God to move. And that was in America alone.
When I was in seminary, my American Church History professor told us this story as he said that every spiritual awakening came about because of prayer. If you go to any great movement of God to bring forth followers of Jesus, it begins with the prayers of a small group of people seeking God to bring revival.
I was reminded of this story and my American Church History class recently because the local congregation to which I belong has been spending a short season talking about praying for big things from God. (Not revival specifically, but praying the promises of God to do big things.)
At first, I was a bit reluctant to jump in along with so many other people. Don't get me wrong, I believe that God can do big things and we should pray for God to do his will on earth. But the words that were used made me want to be cautious. Regardless, I decided to stop resisting, if only to join in with what the community of followers of Jesus to which I belong were doing.
I thought about this here, Brushstrokes of a Theonerd, and what I hope God will do with it. I prayed for God to bring along others who have a passion for faithfully writing/preaching about the beauty of God in the mess of the world through the eyes of a nerd. I prayed that daily blogs and multiple sermon series could happen through the words of many theonerds.
And that's when the words of my American Church History professor came back to me. Every great movement of God to bring people into relationship with him began with prayer. So, I prayed for a great nerd awakening.
I pray that God will move in the hearts, minds, and desires of nerds of all kinds all around the world. I pray that he will be glorified by the lives of people who are fans of many things to become followers of Jesus. I pray that theonerds join together to praise him as he builds us up to be more like him.
It's a revival, not of tents and hay-covered floors, but of blogs, forums, and Twitch streams. That is my prayer, whether or not this website has any place in what God does when he moves. I pray for God to move among the nerds of the world.
And I ask you, readers of this blog, to join me in praying for God to move. Maybe there's less than 6 of us praying for it, but is that not enough to start?