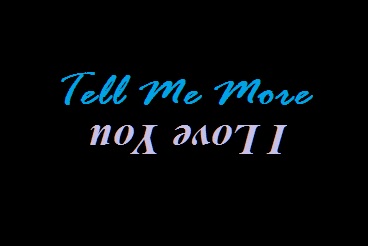 Second-Hand Idolatry?
By Anthony Casperson
7-6-19
"Why do I do this to myself?" I asked. On the screen before me, a woman railed against a psychological teaching. Claiming she had the best interest of Christians in mind, she tore down the Enneagram.
For those who don't know, this is a teaching about personality types that, in certain circles, has quickly come to overthrow the standard Meyers-Briggs personality types. If you hear people calling themselves a number like a 4 or a 7 (and it's obviously not about their level of attractiveness) then they're talking about which number represents them in this system.
I have no vested interest in the topic, but I clicked on this woman's video because I wanted to see how far she would defend her own position. And the further in I watched, the further she went. Apparently, I'm a glutton for punishment.
Disgust oozed from her as she spoke about certain background pieces of the teaching. I say certain pieces because I did a quick search later and noticed some background that she left out. Some proponents of this psychological understanding believe that parts of the Enneagram date back to the teachings of a 4th century Christian monk. And it made me wonder if this woman left that information out on purpose, or if she didn't see that.
Anyway, this woman's biggest complaint about the Enneagram is that eastern philosophy and religion influenced the psychologists who first began using it for personality indicators. She questioned whether followers of Jesus should utilize such teachings if it came from such an ungodly background. Basically, are followers of Jesus at risk of falling into idolatry when they use teachings from ungodly sources?
As a person who has written about being reminded of the love of God from a superhero movie, I think I have to say that if we are open to the teaching of God, his truth can be revealed in all manner of unexpected places. If we can maturely and wisely glean the good from the ungodly, then the God of truth can be celebrated.
But this whole thought process reminded me of Paul's argument, in the book of Romans, about eating meat sacrificed to idols. In Rom. 14, the Apostle speaks about differences of opinion when it comes to the life of the follower of Jesus. His example takes the form of asking whether or not a follower of Jesus should eat meat that had once been sacrificed to an idol. Basically, is the person who eats this meat participating in the idolatry of those who first sacrificed the meat to the idol? Is this second-hand idolatry?
The truth is, in the Roman culture, it was quite difficult to find meat in a market that had not been sacrificed to one of the myriad false gods of the idolatrous peoples. You would have to search out specifically for a butcher who sold un-sacrificed meat. (And usually, that would be a Jewish [kosher] butcher.)
Paul's argument in the chapter is that it's up to the conscience of the individual whether such an act is sinful or not. Does our spirit within us cringe when we participate? But ultimately, he says that we should not judge each other for such a difference of opinion. The true idolatry is when our opinion supercedes the love of God that we should have for one another. When our self-made regulations are made to be more important than the command of God to love.
The Kingdom of God is about serving him, living as Jesus did. So, our attitudes shouldn't be to rip each other to shreds when we have such a difference of opinion in this manner. If a person can glean out godly principles while dealing with an ungodly subject, then they are serving our Savior. And if a person wants to have nothing to do with something mired in the ungodly, then they are serving our Savior. Neither way deserves to be rallied against.
Are you feeling as convicted about judging this woman on the video as I was? Well, good. Those who serve Jesus are our brothers and sisters in him. We should repent when we judge like that. (Forgive me for my thoughts and words that did not build up my spiritual sister.)
Or are you feeling convicted for judging others who have used ungodly things as springboards for godly teaching, like the woman in the video? Then repentance seems to be needed on both sides. We who are followers of Jesus must be willing to build up rather than put down.
Is second-hand idolatry a problem? I guess that depends upon your own conscience. But I do know that if we pour our hatred out on those who disagree with us about such matters, then we are putting our own thoughts ahead of the love of God.
And that is idolatry.