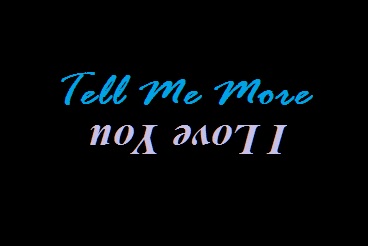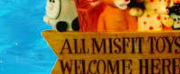 Contented Questions
By Anthony Casperson
4-8-17
"She sank right here," the captain said to Horatio. Seeing the faces of his four daughters in the midst of each teardrop, the well-dressed businessman stared at the roiling waves.
An accidental crash had caused the ship holding Horatio Spafford's wife and daughters to sink in a matter of minutes. His wife, Anna, had been rescued. But the sea had swallowed the remainder of their family.
The Spaffords had experienced their fair share of pain and sorrow even before this tragic moment. Two years previous, their young son had died of pneumonia. And much of Horatio's business had burned in the Great Chicago Fire.
Their lives had been turned upside-down. And right when things were staring to turn around, their lives were torn asunder again.
On his voyage to be at his wife's side, Horatio witnessed the vast, watery grave of his daughters. In the midst of his troubles, his wrote the hymn "It Is Well With My Soul."
How can someone who lost so much write the words "It is well with my soul"? What type of faith comes before God in the midst of trials and tragedies and says no matter what happens, good or bad, I will seek the peace you whisper to my soul and praise your name?
Another survivor of the sinking even reported that Anna Spafford said, "God gave me four daughters. Now they have been taken away from me. Someday I will understand why."
I look at these examples of faith and see that it wasn't easy answers that led their faith, but a willingness to live in the midst of questions. They were content in knowing that God was with them regardless of their personal tragedy. Regardless of the fact that they didn't understand why it happened.
This isn't a simple "Just believe," but a firm stance of hope that even though we might have questions about what's going on in our lives, we are content in whatever part of the answer God gives us. He has the answer even if we don't understand it.
If we look at Hebrews 12:2, we see that Jesus is not only the full extent of our faith ("author and perfecter" can be translated "originator and completer"), but also an example to us of faith. He saw the cross before him and regarded it as little in the sight of God's work in creation.
That might sound a bit triumphalistic, as if Jesus thought all of the pain and agony he endured on the cross was nothing. He realized what that would mean for him to endure. He even asked God that it be taken away from him, if at all possible, but it wasn't. Jesus had faith that God's plan worked in the way that it should even though it meant suffering torture and indignity.
Jesus' "despising the shame" of the cross didn't mean that he opened the pain with open arms, but rather that even though he had questions, even though he wanted things to work differently, he moved forward with what God had set before him because he had a relationship of trust with his Father.
That's the type of faith that the Spaffords had. It's the type of faith that the heroes of the bible strove to have. Faith that knows, even though we might not understand everything, God is the bringer of peace, both in times of trouble and times of calm.
Our relationship with him has to be strong enough to trust his movements and his understanding no matter how much we understand. This type of faith is built up as we grow in relationship with him. It's not blind or simple, but relational.
It is well with our souls because we know the reality of our hope in God is able to answer when we are dumbfounded.